Best Modern Kitchen Design: Tips and Ideas
Discover the ultimate guide to modern kitchen design with expert tips and creative ideas that will transform your kitchen into a functional space.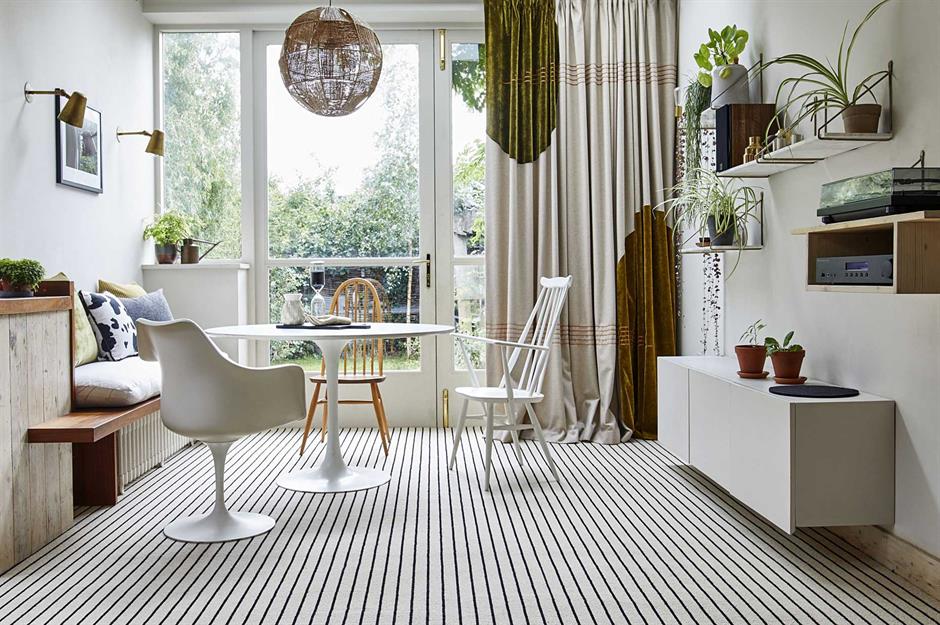 What is Modern Kitchen Design?
Modern kitchen design is a dynamic and evolving style that emphasizes clean lines, functionality, and a minimalist approach. It's all about creating a sleek, organized, and aesthetically pleasing cooking space that caters to the needs of contemporary living. Here are some key features of modern kitchen design:
1. Simplicity: 
Modern kitchens are known for their simplicity. They often feature flat-panel cabinets, minimal ornamentation, and a clutter-free environment.
2. Clean Lines: 
Straight lines and geometric shapes dominate the design. From countertops to cabinetry and fixtures, everything is meticulously planned to maintain a crisp and neat appearance.
Related: Creating an Italian-Inspired Kitchen.

3. Neutral Colors: 
A modern kitchen typically incorporates a neutral colour palette with whites, greys, and blacks as the primary colours. These shades create a sense of openness and airiness.
4. Innovative Materials: 
The use of innovative materials, such as glass, stainless steel, and concrete, is common in modern kitchens. These materials add a touch of sophistication and functionality.
5. Efficient Storage: 
Modern kitchen designs prioritize storage solutions that maximize space utilization. Pull-out drawers, corner cabinets, and hidden storage are often integrated to keep the kitchen clutter-free.
Related: Understanding Japanese Kitchen Design.


6. Technology Integration: 
Smart appliances and integrated technology are becoming increasingly popular in modern kitchens. This includes touchless faucets, smart refrigerators, and voice-controlled lighting systems.
Modern Kitchen Design Tips
Creating a modern kitchen requires careful planning and attention to detail. Here are some essential tips to achieve the perfect modern kitchen:
1. Plan Your Layout:
Start by designing a functional layout that optimizes the use of space. The classic work triangle (sink, stove, and refrigerator) should be efficient and easily accessible.
2. Choose Minimalist Cabinets: 
Opt for flat-panel or slab-style cabinets with sleek hardware. Consider handleless cabinets for a seamless look.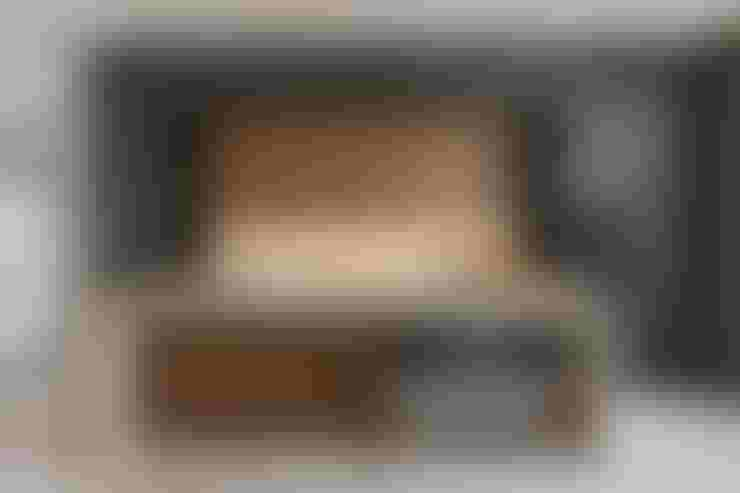 3. Select High-Quality Countertops: 
Durable materials like quartz, granite, or concrete are excellent choices for modern kitchen countertops. They are not only visually appealing but also easy to maintain.
Related: Key Characteristics of American Kitchen Design.

4. Incorporate Ample Lighting: 
Use a combination of natural and artificial lighting to brighten up the kitchen. Pendant lights, under-cabinet lighting, and recessed fixtures can add functionality and style.
5. Embrace Open Shelving: 
Open shelving can showcase your kitchenware and decorative items while maintaining an uncluttered appearance. Just be sure to keep them organised.
6. Integrate Modern Appliances: 
Invest in energy-efficient, smart appliances that blend seamlessly with the kitchen's design. They not only look sleek but also offer convenience.
Modern Kitchen Design Ideas
Looking for inspiration to transform your kitchen into a modern marvel? Here are some creative ideas to consider:
1. Monochromatic Color Scheme:
Create a striking look by using a single colour throughout the kitchen, from cabinets to countertops and backsplash.
2. Bold Backsplash:
 Add a pop of colour and texture with a bold backsplash. Consider geometric tiles or a vibrant glass mosaic for a contemporary touch.
3. Minimalist Hardware:
Choose handleless cabinets or sleek, minimalist handles for a clean and streamlined appearance.
4. Island Oasis:
Install a functional kitchen island with a waterfall edge countertop for a modern focal point that doubles as a dining area.
5. Floating Shelves:
Install floating wooden shelves for a warm and organic contrast in an otherwise sleek kitchen design.
6. Statement Lighting:
Make a statement with a unique pendant light fixture or a cluster of pendants above the island.
In conclusion, modern kitchen design is all about simplicity, functionality, and a commitment to clean lines and minimalist aesthetics. By following these tips and exploring these creative ideas, you can transform your kitchen into a modern masterpiece that perfectly suits your contemporary lifestyle. If you're looking to embark on a modern kitchen design project, our architectural design company is here to help you turn your vision into reality.
2023-10-19
Last update 2023-11-01
94
Some Of Our Works And Case Studies For Clients
Schedule a free consultation
---
You can get your free consultation by communicating with us.